CISRS OPERATIVE TRAINING SCHEME (COTS)
SCAFFOLDING LABOURERS CARD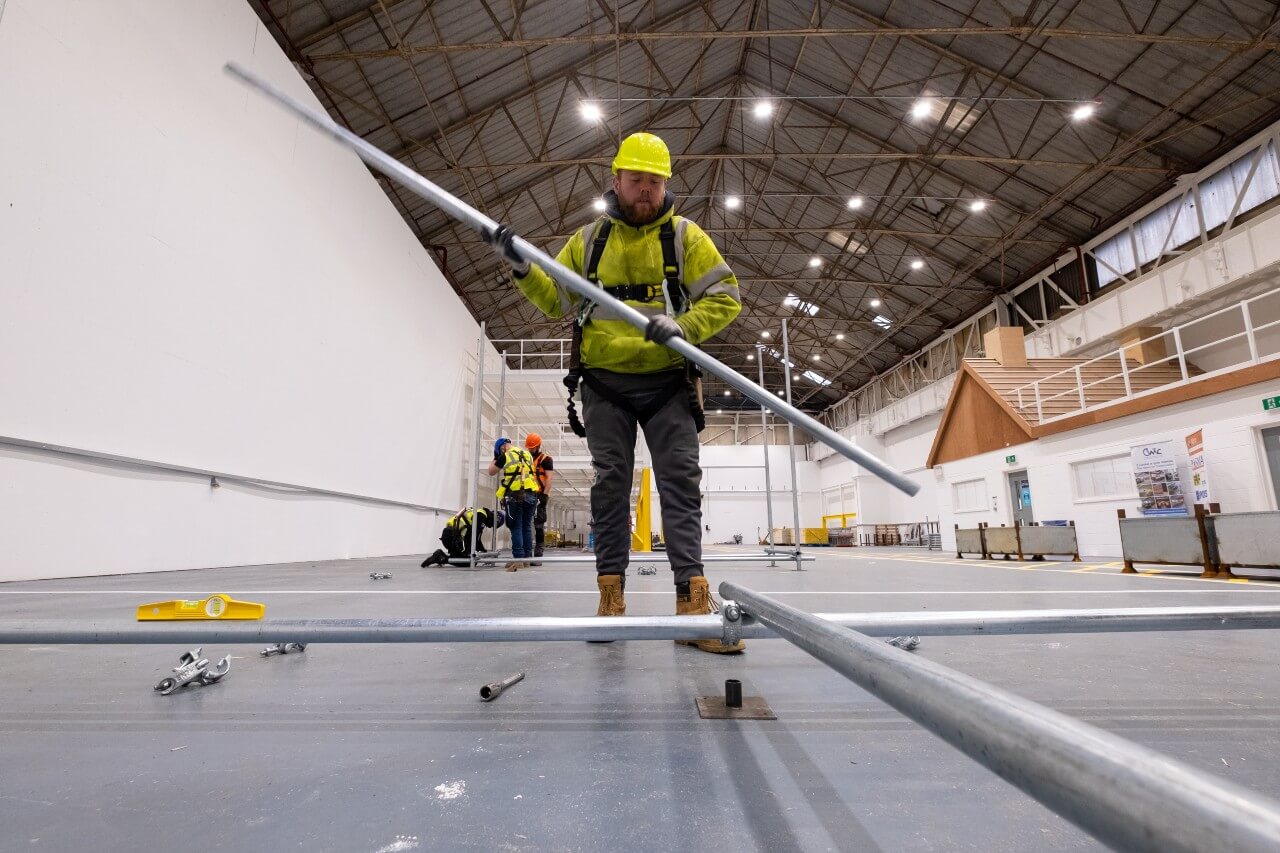 COURSE INTRODUCTION
This 1 day course is for people who are new to scaffolding.
Existing CISRS Scaffolding Labourer (green) Card holders also need to take this course to renew their card every five years.
The course teaches the basics of the industry and how to work safely with scaffolding and access equipment.
On successful completion of the course, we will apply on your behalf for the CISRS Scaffolder Trainee or CISRS Scaffolder Labour Card.
The CISRS Operative Training Scheme (COTS) course has specific pre-requisites which we must receive in order to process any booking for this course.
COURSE PRE-REQUISITES
Delegates must have successfully completed a CITB Health and Safety and Environment Test within 2 years prior to attending the CISRS COTS course.
CISRS do accept some other industry recognised Health and Safety qualifications as an exemption to the CITB HS&E Test. Those listed below must be completed within 2 years of the date of application
IOSH Working Safely/IOSH Managing Safely IOSH Leading Safely FAS Safe Pass NEBOSH (General/Construction/International/) OHS Certificate SMSTS (Site Management Safety Training Scheme) SSSTS (Site Supervision Safety Training Scheme) or Current CCNSG Safety Passport Current CCNSG Safety Passport (LaTS)Current MIST/BOSIET/OPITO
Approved Offshore CertificateStudents must also provide a passport size photo during the day of the course
COURSE TOPICS
General responsibilities
Basic scaffolding terminology (components and application)
Servicing of equipment (tube, fittings, boards etc.)
Boards and stock – quality control
Health, welfare, hygiene and housekeeping
Electrical safety
Fire prevention and control
Noise and vibration
Working at height
Accident prevention and reporting
Slips, trips and falls
Personal Protective Equipment (PPE)
Transport safety on site
Equipment and tools
Manual handling (including loading and unloading)
Lifting equipment using rope and wheel
Questions/test paper
COURSE BENEFITS
This qualification will allow access to the CISRS Scaffolder's Trainee Card
ASSESSMENT METHOD
Multi-choice Exam Questions
QUALIFICATION EXPIRY
5 Years
COURSE DURATION :
1 day course for people who are new to scaffolding.
COURSE DATES :
CWiC Scaffolding Academy
Swansea 01792482022
14th September 2023
16th October 2023
COURSE PRICE :
COURSE PRICE :
Classroom : £155.00 VAT exempt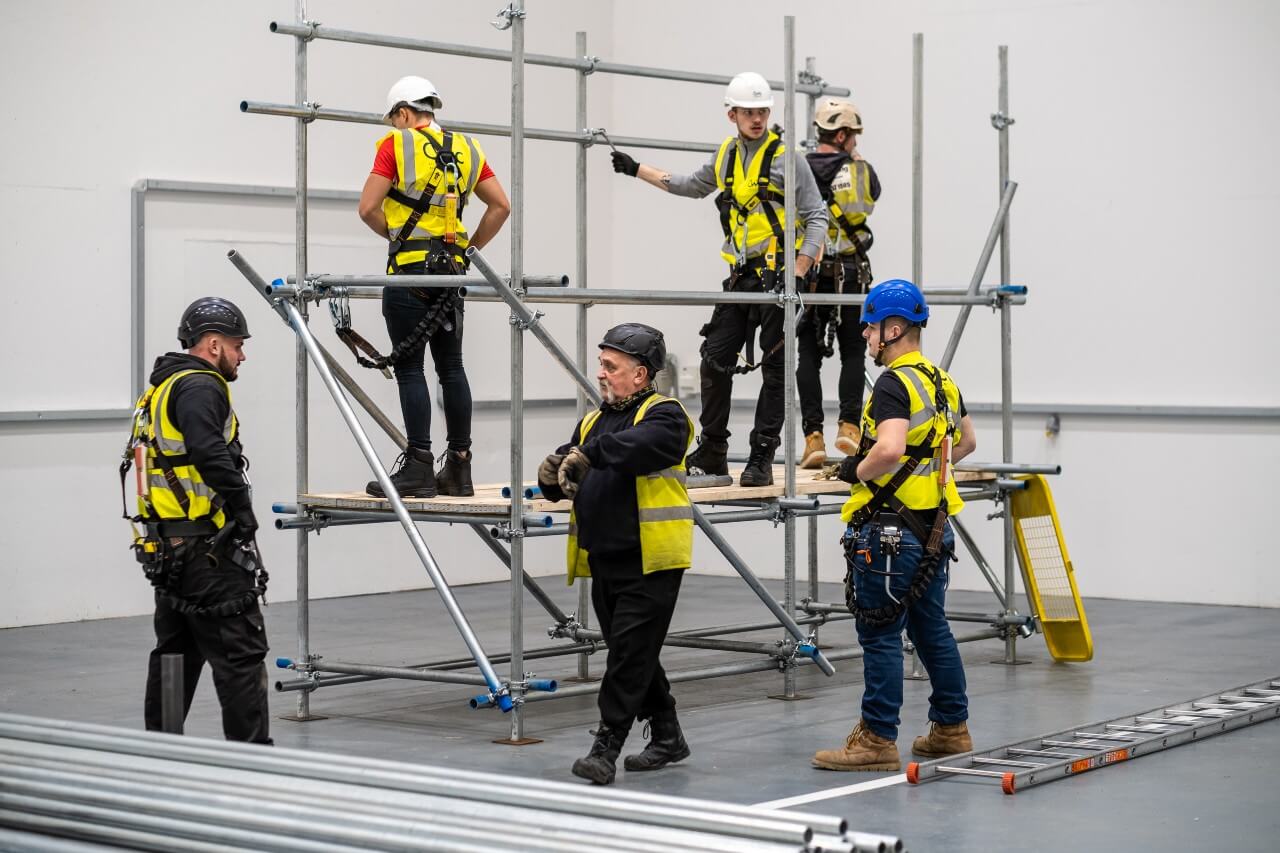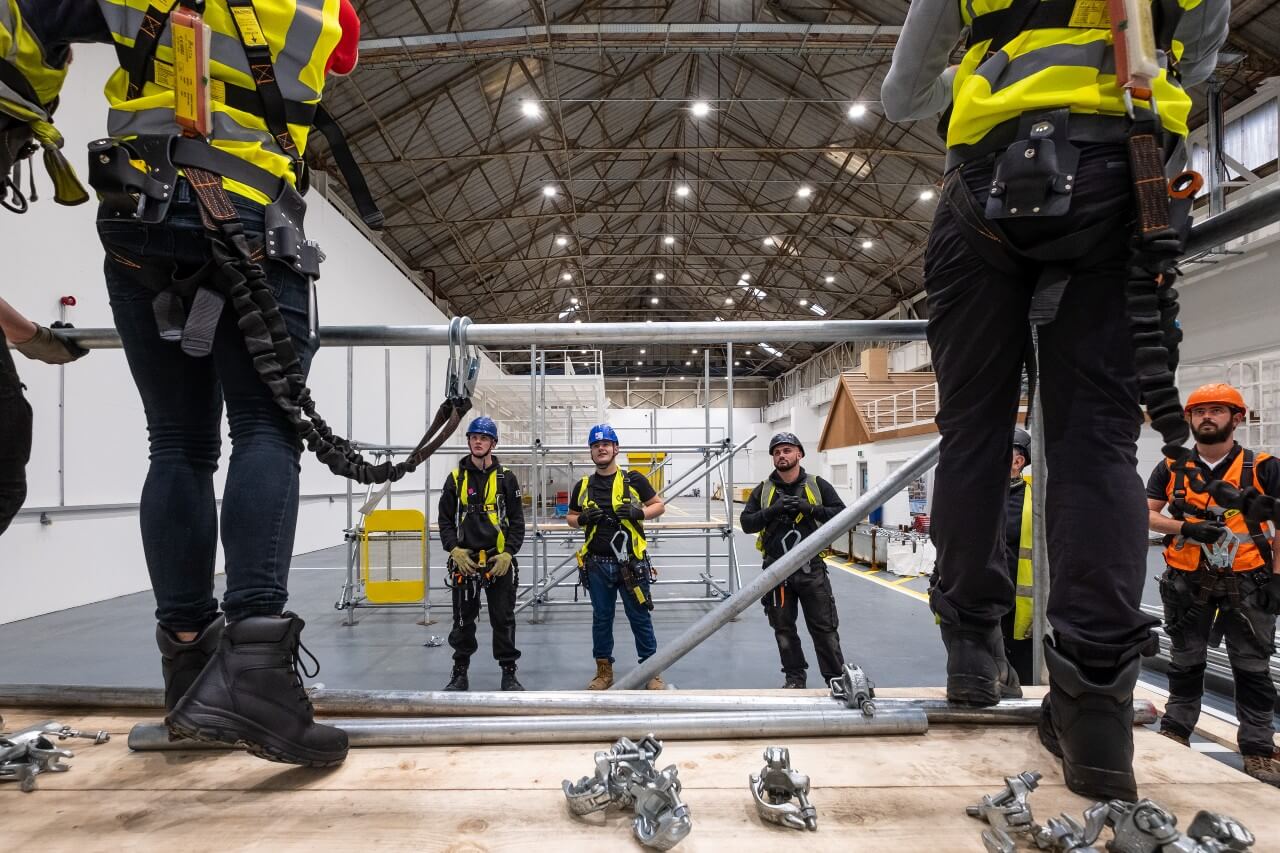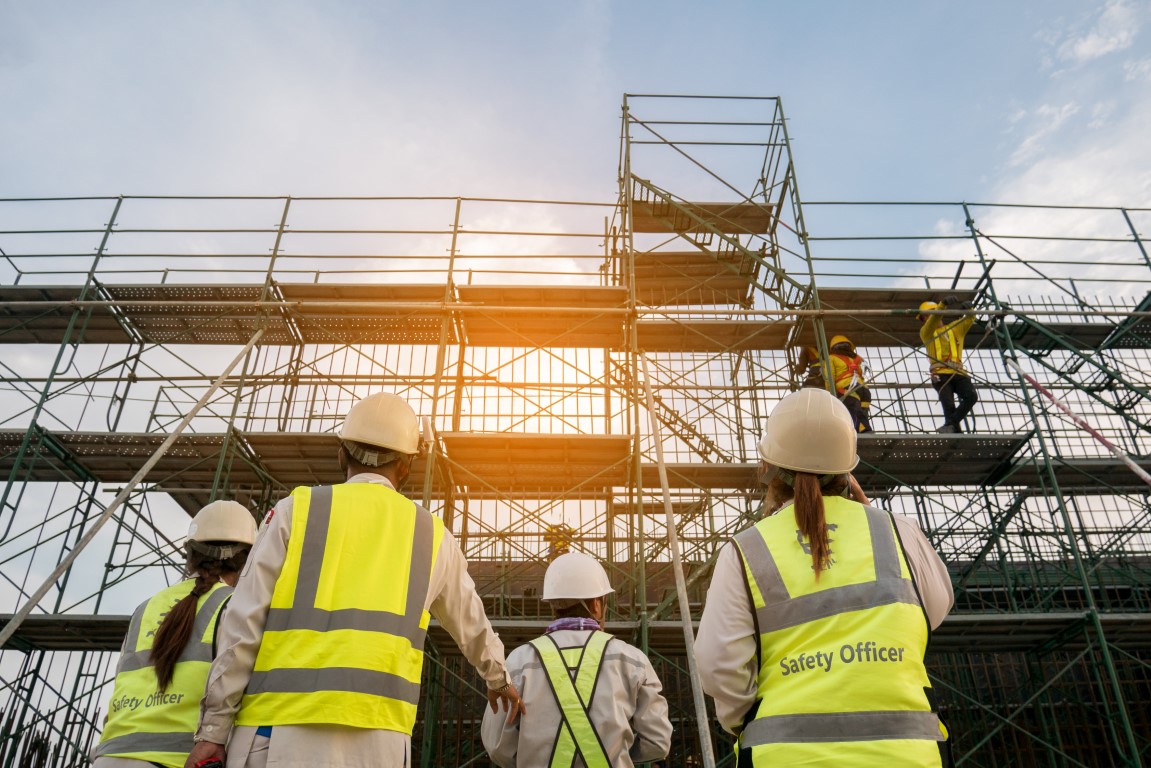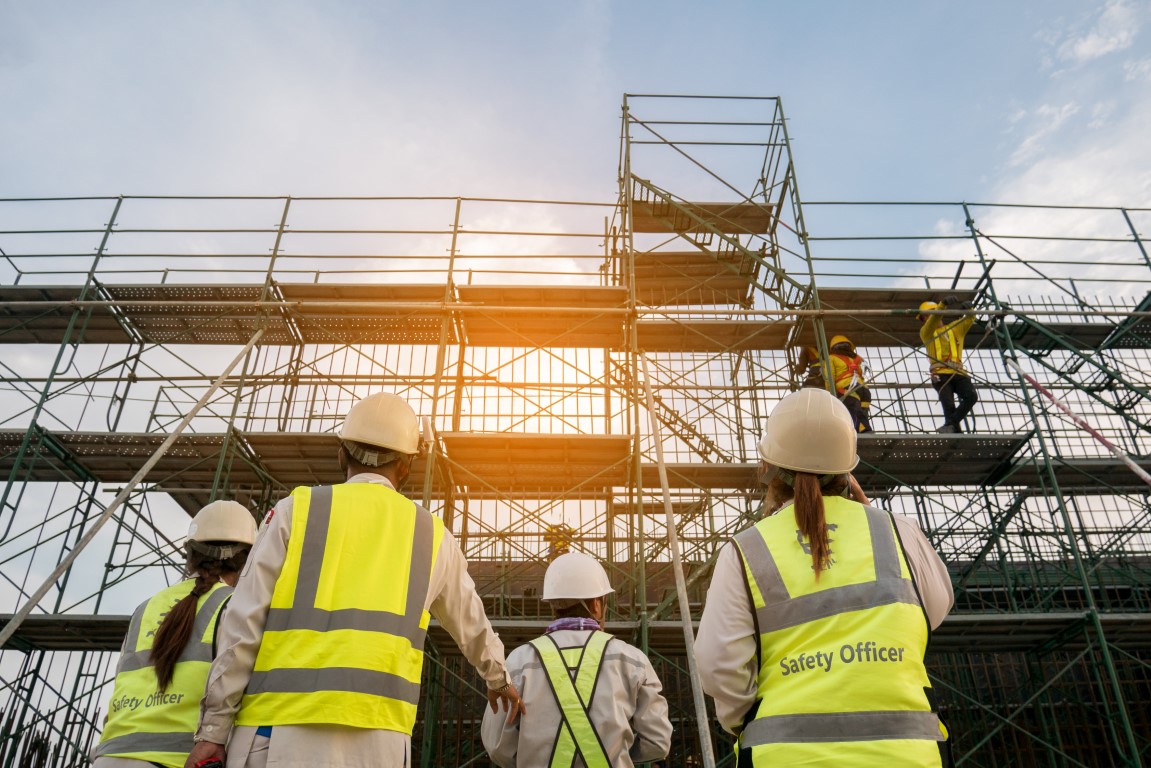 Our Courses
Please choose below from our wide selection of courses. If you have any question just give us a call. 01792 482022 or go to Enquire Now